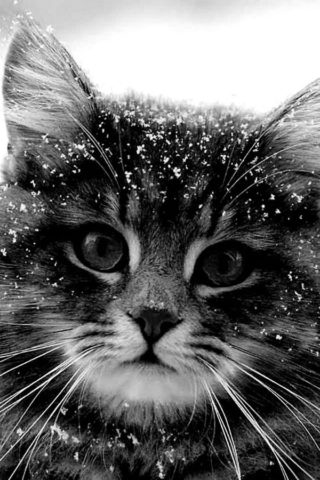 Although some diagnoses can be made by physical exams and anamnesis we sometimes need further tests to find out exactly what is going on with your pet. Our clinic is equipped with several instruments for specific testing:
Urinalysis
Urinalysis is an easy and non harmful way to find out more about your pet's health. We look at different things in urine: specific gravity, acidity, protein, glucose and the presence of blood, crystals and white blood cells. This will tell us more about possible kidney disease, bladder disease and diabetes. Urinalysis is done in an automated machine, called the aution micro.
In some cases we need more information. For that we send the urine to a specialised lab.
Blood exams

We are able to do a lot of tests in your pets blood. This gives us the change to have the results while you are waiting. Blood exams tell us about the function of organs, whether or not there is an inflammation going on and also what kind of inflammation. This can tell us quickly and accurately what is going on.
All blood tests are done with machines.
In some cases we need more information. We then send the samples to a well known laboratory. This will give us the results in one or two days, depending of the test.
Microscopy
Microscopic examination tells us more about the samples we took from your pet. In urinalysis we can find crystals and white bloodcells. Skin scrapings tell us about parasites. Fecal samples show parasitic eggs.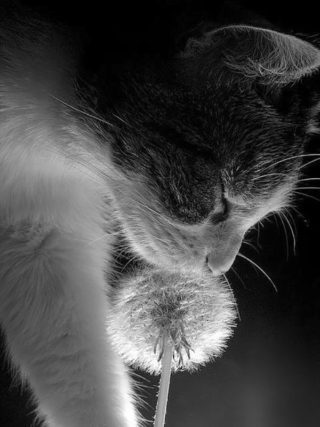 Pathology
In case of neoplasias (tumors) we can ask a pathologist to have a look at the cells involved.
Cytology gives us this information after we took some cells from your pet by thin needle aspiration. This is a quick and non invasive way to get a diagnosis. Unfortunately it is not always conclusive.
Histologic exams are more reliable. After surgery we can send in material we removed. This will take a few more days, because the lab will first prepare the tissue to be examined. It tells us what cells are invloved and equally important if we managed to remove the whole tumor.
Fungal exams

When we suspect a fungal infection we take some hair from your pet and let it grow on a specific culture. After ten days we know the result.
Bacteriology
If we suspect a bacterial infection we can take some material (urine, earwax or pus) and send it to a laboratory. In the lab they first isolate the specific bacteria and then test them on their sensitivity to different antibiotics. In this way we not only know what kind of bacteria are involved, but also which antibiotics will work best.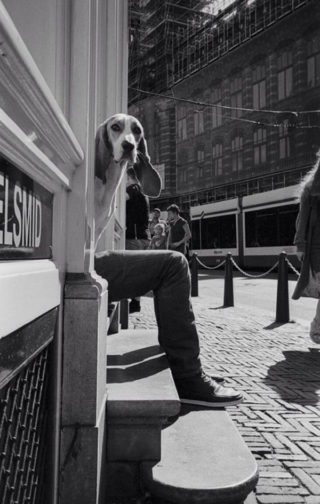 Fecal exam

In case of chronic diarrhea it is possible to send a sample to a laboratory and have it tested on parasites and fermentation. We get the best results with a sample taken on three consecutive days.
Digital x-ray

Wij hebben een röntgenapparaat waar wij röntgenfoto's van uw dier mee kunnen maken. Röntgenfoto's zijn vooral nuttig in weefsels met veel verschil in dichtheid, zoals het skelet en de longen. Ook bepaalde afwijkingen in de buik zijn duidelijk op een röntgenfoto te zien, zoals nier- en blaasstenen, verstopping van het maag-darmkanaal of bepaalde ingeslikte voorwerpen, zeker als er metaal in zit, zoals bijvoorbeeld een kroonkurk. Bij pijnlijke problemen of een lastig dier is het vaak nodig de röntgenfoto onder narcose te maken.
In onze kliniek hebben wij de beschikking over digitale röntgen. Dit betekent dat de röntgenfoto's die we maken niet met allerlei chemicaliën ontwikkeld worden, maar meteen overgezet worden naar een digitaal beeld. Uiteraard is dit veel gezonder voor het milieu en voor onze medewerkers. Dit verbetert ook de kwaliteit van de foto's en de snelheid van ontwikkelen. Ook zijn de foto's veel makkelijker te delen met bijvoorbeeld een specialist. U krijgt bij ons een CD-rom mee met de röntgenfoto's er op.
Dentale röntgenfoto's
Dentale röntgenfoto's zijn foto's van het gebit, net al bij de tandarts gebeurt. Hierbij wordt een klein plaatje in de mond geplaatst om de foto te maken. Met meerdere platen kan zo het hele gebit gecontroleerd worden. Ook deze foto's zijn digitaal, u krijgt hiervan ook een CD-rom mee naar huis.
Endoscopie
Endoscopie is een methode om met behulp van een dunne buis of slang in holle ruimtes te kijken  en zo nodig iets te verwijderen of een biopt te nemen. Hiermee kunnen we in de neus, in de oren, in de blaas, in de keel en in de slokdarm kijken. Zo kunnen we vrij gemakkelijk bijvoorbeeld een grasaar uit een oor van een hond verwijderen, of een grasspriet uit de neus van een kat.
Echografie
Echografisch onderzoek maakt gebruik van geluidsgolven die zich door het lichaam verplaatsen en reflecteren op overgangen tussen hardere en zachtere organen. De geluidsgolven zijn ultrasoon, wat betekent dat de mens ze niet kan waarnemen. Het is voor het dier niet belastend, er is meestal geen narcose voor nodig. Met deze techniek kan gekeken worden naar de weke delen in het lichaam, met name de zachte weefsels. Hiermee kunnen onder andere het hart, de blaas en andere organen bekeken worden. Het is niet geschikt om lucht of bot te bekijken. Als er tijdens de echo afwijkende structuren gezien worden, kunnen deze aangeprikt worden en de cellen opgestuurd worden voor pathologisch onderzoek.
Wij hebben zelf geen echoapparaat, maar maken gebruik van de echoservice, waarbij we een afspraak kunnen maken met de heer Van de Waarden, die dan in de kliniek een echo kan maken van uw dier.
Doorsturen
Dit zijn onze voornaamste diagnostisch middelen. In sommige gevallen is het niet mogelijk om met deze middelen een definitieve diagnose te stellen en zullen we u doorsturen naar een specialist, bijvoorbeeld voor een MRI of CT-scan.