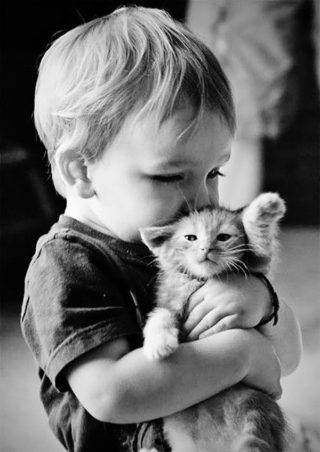 Birth
The average gestation period in dogs and cats is 63 days. In most cases birth is a natural process where all you need to do is take care of a quiet, clean and soft place where your pet feels secure. Once the puppies and kittens are born it's important to check if their mother is taking care of them. And it's very important to check if the newborns are starting to drink as early as possible. Sometimes things go wrong at birth. You have to contact your vet when two hours after rupture of the membranes with a mother who is pressing actively there is no sign of birth.
Normale puppies and kittens grow daily after birth. When there is not enough milk to feed the little ones we sometimes need to give them special puppie- or kittenmilk. We have that available for you.
Deworming
Nearly all puppies and kittens are carrying roundworms. These can cause lungproblems at an early age and digestive problems at later ages. Besides ther's always a risk of contaminating the environment. Therefore deworming starting at an early age is important.
Puppies can be infected while in the whomb and afterwards by drinking milk from the bitch. Kittens are only infected by milk. Thta's why we need to deworm our puppies at an age of 2, 4, 6 and 8 weeks. Kittens are dewormed at 3, 5 and 7 weeks. After that deworming is done every month up until 6 months.
Adult dogs and cats need to be dewormed every three months. Dams are dewormed together with their siblings.
Vaccination
Young animals need to be vaccinated several times to be protected against several diseases. Depending on the type of vaccin, health of dam and children and whether or not the dam has been vaccinated regularly this starts at an age of around 6 weeks. Kittens are vaccinated on 9 and 12 weeks of age. Puppies are vaccinated on 6, 9 and 12 weeks of age. Adult animals are vaccinated yearly.
Food

Starting at 3-4 weeks puppies are slowly beginning to take in dry food, besides their milk. At around 7 weeks drinking of milk is happening less and less. Because of this by law puppies can not be sold before the age of seven weeks. The same accounts for kittens, but they sometimes drink a little longer.
As long as a puppy is growing it needs to be fed with puppy diet. This food contains enough energy and sources for a pup to grow. Especially in large breed dogs it's important to feed them with a special food, made for these fast growing young dogs.
It's important to feed large amounts of food in small portions. Growing pets need a lot of energy, but have a relative small stomach. Up to 3 months of age 4 feedings a day is fine. Between 3 and 6 months three times a day is enough, after that twice a day is ok.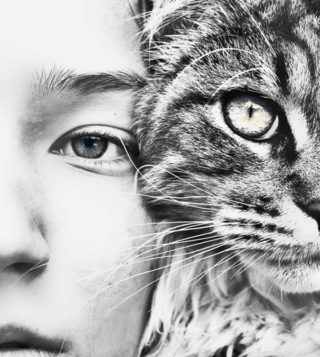 The new owner

Once the pup reaches 7-8 weeks he or she can move to the new owner. This is a very important period, because the young pup learns it's social behaviour towards humans and besides is still quit succeptible to diseases. Kittens are best kept with the breeder a little longer, up to twelve weeks.
Moving to a new owner can cause a lot of stress with the young pet. This can lower the resistance and henceforth cause diseases. If this happens we need to treat. Sometimes we will wait with vaccination till the animal is in a better condition.
It is important to change food slowly, by adding more and more of the desired food. And it's also important to keep a period of at least one week between moving and vaccination.
Uw pup of kitten is in deze periode in de socialisatiefase. Dat betekent dat hij of zij open staat voor nieuwe indrukken en in deze periode leert wat "normaal" is. Daarom is het belangrijk dat hij of zij op een speelse manier went aan alles waar hij mee in aanraking kan komen, zoals andere dieren, kinderen, auto rijden, vreemde geluiden, enz. Daarom is een puppycursus ook sterk aan te raden, zodat een begin gemaakt kan worden met de opvoeding en de pup meteen gesocialiseerd wordt met andere puppies.
In deze periode is het ook belangrijk om de pup of kitten vast te wennen aan diverse handelingen, zoals tanden poetsen en oren bekijken. Tandenpoetsen bij honden vermindert de kans op tandsteen en daarmee gepaard gaande tandvleesontsteking. Oefen dit poetsen door met een gaasje om uw vinger over de tanden en het tandvlees van de tanden en kiezen van de bovenkaak te strijken.
Eerste dierenartsbezoek
Wij zien uw pup of kitten graag voor een controle. Als u hem of haar nog geen week heeft, zullen we nog niet vaccineren, maar alleen hem of haar goed onderzoeken en zonnodig ontvlooien en ontwormen. We bespreken dan eventuele problemen, controleren de chip als die aanwezig is, en kijken of hij of zij helemaal gezond is. We proberen het bezoek zo leuk mogelijk te maken met snoepjes, aaien en spelen, zo kan het beestje meteen wennen aan het bezoek aan de dierenarts. We bespreken dan welke verdere vaccinaties en andere behandelingen nog nodig zijn.
Chippen
Als een dier gechipt wordt, wordt een microchip (of  transponder) met een naald onder de huid ingebracht. Dit is een klein kokertje van kunststof van ongeveer 14mm, ongeveer zo groot als een rijstkorrel. Wanneer een afleesapparaat in de buurt van deze chip wordt gehouden, zend deze een signaal uit: een uniek registratienummer die uit 15 cijfers bestaat. Door de chip kan uw dier, mits de gegevens van u als houder ook geregistreerd zijn, altijd geïdentificeerd worden.
In het voorjaar van 2012 gaat het verplicht worden om alle puppies binnen 7 weken te chippen. Dit om de "malafide broodfokkers"  tegen te gaan.  Voor katten gaat dit niet gelden.
Als uw pup of kitten geen chip heeft, zijn er vele redenen om dit alsnog te doen. De belangrijkste reden is dat hij/zij dan teruggevonden kan worden als hij/zij wegloopt. Ook een binnenkat kan een keer door de deur ontsnappen of van het balkon af vallen of springen. Als uw diertje naar het buitenland gaat of verzekerd gaat worden, is een chip zelfs verplicht.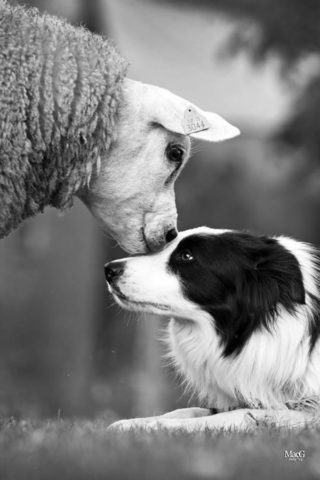 Verzekeren
Een verzekering kan voorkómen dat u voor onverwachte hoge kosten komt te staan die u niet kunt betalen. Denk hierbij aan aanrijdingen en andere ongelukken met mogelijk botbreuken en opname of aan andere dure operaties, aan plotselinge ziekte of aan tandheelkundige behandelingen.
Zes maanden consult
Op zes maanden leeftijd zien we uw dier graag weer terug. We controleren dan onder andere of het beestje goed groeit en niet te mager of dik wordt. Tussen drie en zes maanden wisselen pups en kittens hun gebit. Het melkgebit verdwijnt en er komt een volwassen gebit voor terug. Soms ontstaan hierbij problemen. Ook dit wordt tijdens een zesmaanden consult gecontroleerd. En wij bespreken dan ook nog of uw beestje gecastreerd of gesteriliseerd moet worden.
| | | |
| --- | --- | --- |
| Tand | Doorbraaktijdstip Melkgebit | Wisseltijdstip Blijvend gebit |
| | | |
| Snijtanden | 3 – 4 weken | 3 – 5 maanden |
| Hoektanden | 3 – 5 weken | 5 – 6 maanden |
| Premolaren | 4 – 12 weken | 4 – 6 maanden |
| Molaren | | 4 – 6 maanden |