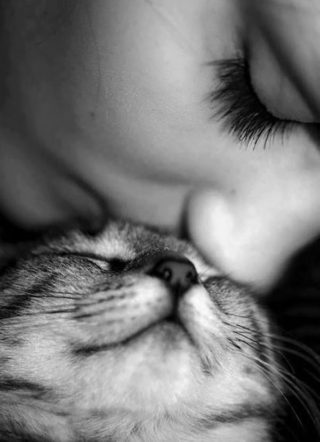 Complete preventative care at an affordable price.
Originating from the US and UK, where this program has been successful for years, we have started a pet care program in our clinic. To keep your pet in optimal condition you take care of yearly vaccination, regular deworming and flea treatment, perfect food and regular check ups with your vet. These expenses are usually not covered by the insurances. We can offer you a complete package with interesting discounts. Just the basics will give you a 30% discount. Besides that you get a 10% discount on all foods by Hill's Pet Nutrition and an extra 10% discount on all other treatments like other consultations, diagnostic exams, surgery and dental treatments. Medication is excluded. In this way you can save up to hundreds of euro's a year. And all this for an easy monthly payment. All you have to do is register and we will make sure you get regular reminders for your preventative treatments. In this way you can make sure your pet will get the best care, with the best products from your vet. Your program will entitle you to two free consultations with your vet, plus one with a vetnurse. Free vaccination and free deworming and flea treatment. This gives us a change to find possible problems in an early stage, so we can take care of your pet's problems as well as possible.
Included in the program?
We have created packages for cats and for dogs in different weight categories. Underneath you find a description of the packages, how much you par monthly and how much this will save you each year. Once you have registered you pay your first month payment at the desk and receive your first quarterly package. The next monthly payments will be withdrawn from your bank account by Premium Vet Alliance, the English company we work with. So you don't have to worry about payments anymore. Every three months we will send you a reminder, for vaccination with regular check up or to pick up your anti parasitic package. And your packages are free! If your pet needs other treatments (consultation, diagnostic tests, surgery, dental treatments) you will get another 10% discount on this. And we offer a 10% discount on all Hill's foods.
You register for one year. That means you can stop the program after a year. But most clients enjoy the benefits and stay on. Prolonging your program will happen automatically.
In this program we only use top quality products. For cats we use milbemax tablets and stronghold drops. For dogs we use milbemax tablets and simparica tablets. Should you want to use other products then you can. You will receive a 10% discount on these products.
Your pet has to be chipped to enter the program. If this has not been done yet we offer a nice discount on chipping.
Packages

You can choose from different packages depending on species and weight. For dogs we use the adult body weight.
Prices as of July 2023:
monthly                             yearly savings
Cat                                                              24,25                                    100,30
Dog 0-10 kgs                                              22,75                                    102,05
Dog 10-20 kgs                                            24,50                                    107,45
Dog 20-40 kgs                                           27,75                                     119,05
Dog 40-60 kgs                                           32,00                                    138,85
Dog 60-80 kgs                                          41,00                                      193,85
(prices in euros, VAT included)
Registration
You can register online by filling out underneath form. As soon as we receive your application we will contact you to make an appointment. We will then fill out your contract and you will receive your first three monthly package.
__________________________________________________________________________
Registrationform Health Care Program (in Dutch)